About the provision of character model data
We provide model data (VRM files) for use by educational, scientific, and public institutions.

Content:

Data are provided in the form of VRM files.
These VRM files were created in either Blender or VRoid Studio with customized faces, hairstyles, body shapes as well as outfits, and then exported.

We envisage it being used for/in:

Education (e.g., characters giving lectures, explaining lesson content)
Science (e.g., engineering or psychology experiments, testing individual software research and development)
Public institutions (e.g. characters offering services)
・Feel free to contact us to discuss specific applications.
・Use must conform to the Terms of Use included in the VRM files.
For the Terms of Use, please refer to the About license data for VRM files page.
・The Terms of Use for individual characters can be checked by uploading VRM files to our site.


Note:

Please use the VRM files on your own responsibly. (We will not be held responsible for any technical issues.)
Make sure to check the VRoid Studio Terms of Use.

Download (release Oct. 2021.)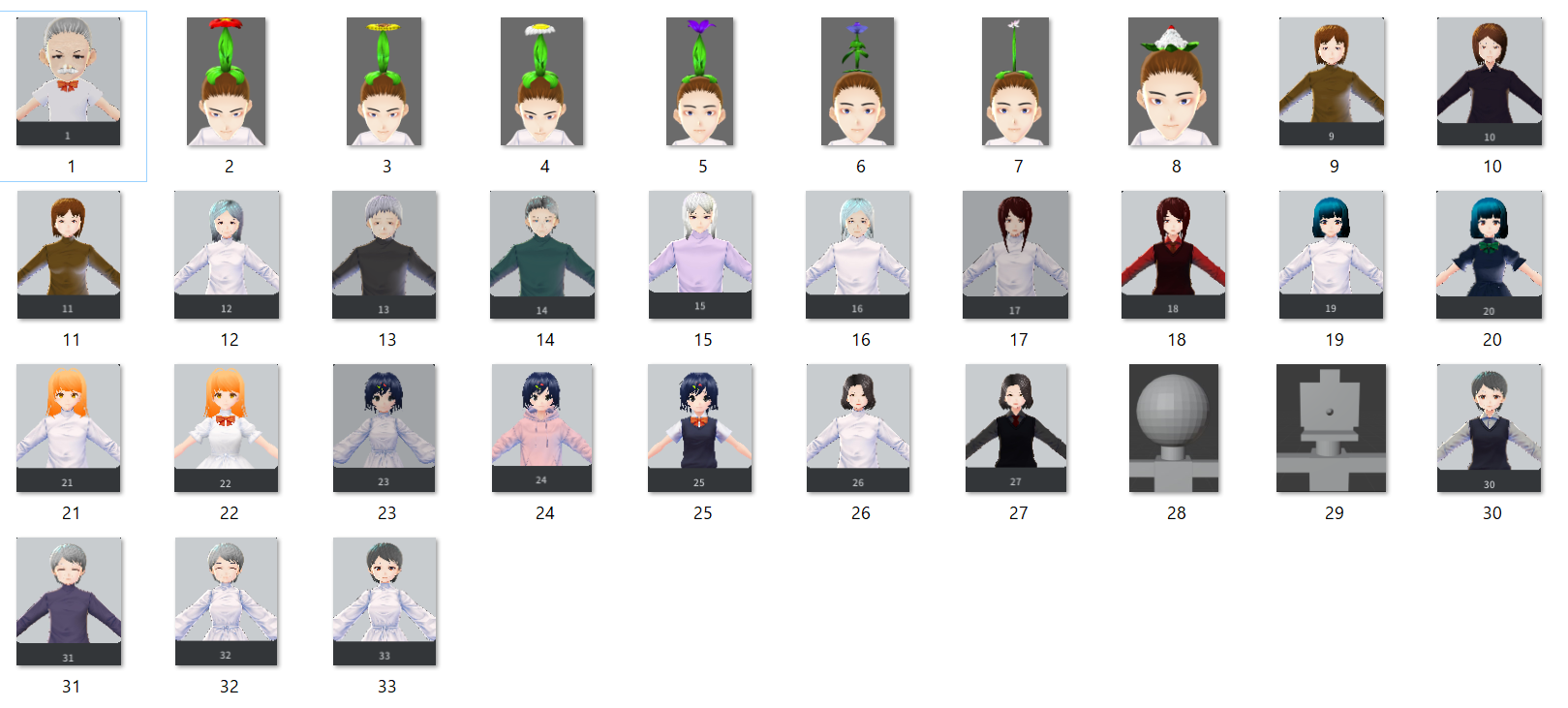 c2021_10_27.zip(release Oct. 2021. we used beta version of VRoid Studio)




c2021_12_22.zip(Dec. 2021)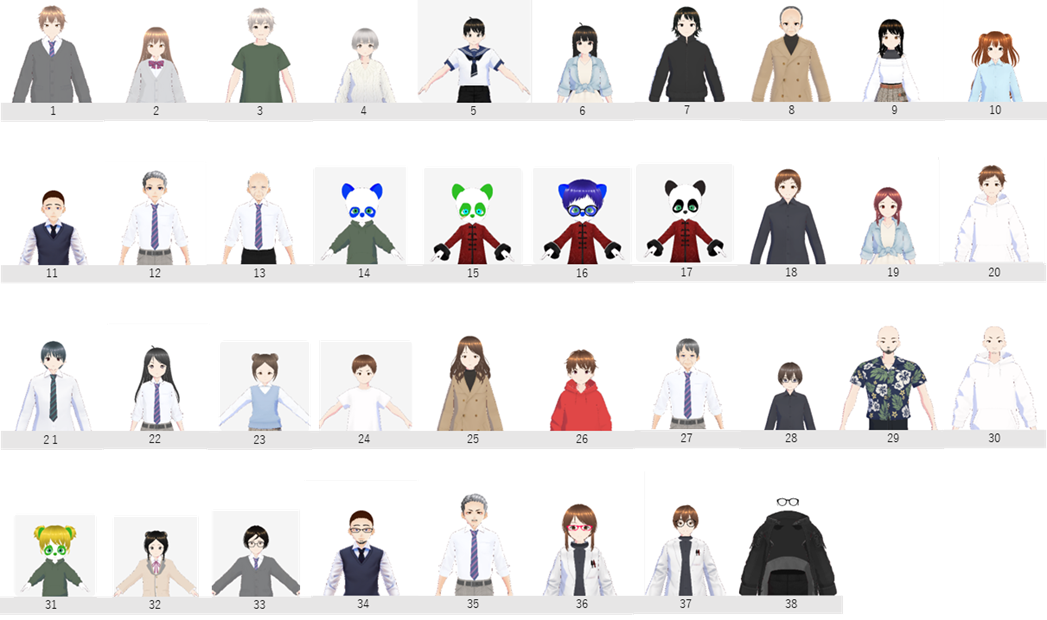 2023_03_c_vrm.zip(Mar. 2023)




2023_04_c_vrm.zip(Apr. 2023)


More character types will be added in the future.

If you have downloaded the VRM files, please use the Contact form below to tell us what you plan to use it for and what institution you are affiliated with.

Contact form

We are also looking into providing .vroid files (if you are interested in this, kindly contact us using the Contact form or the email address below).

---
in a class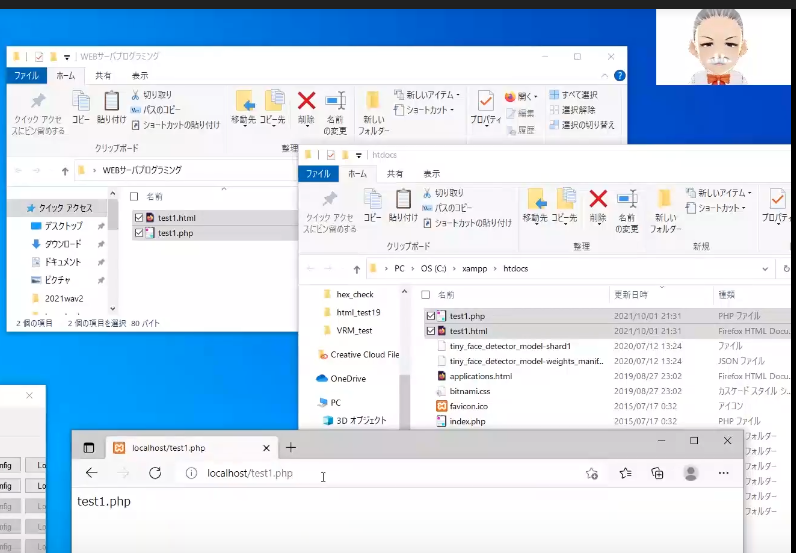 digital signage
AI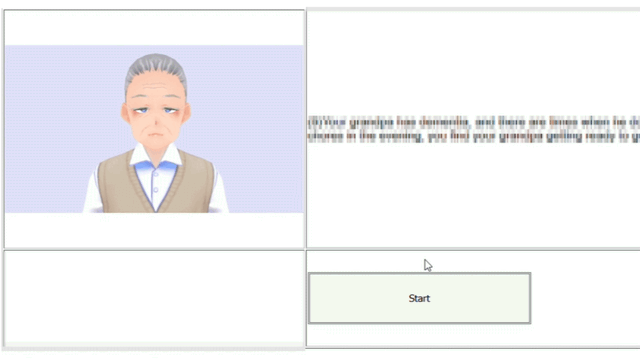 Experiment
Avatar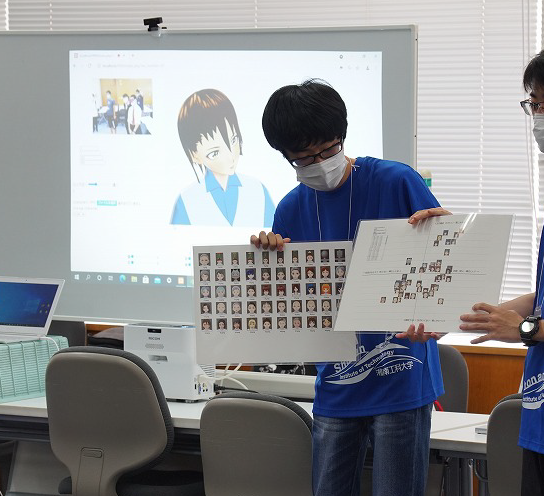 ---
Dept. of Applied Computer Sciences, Shonan Institute of Technology, Masahide Yuasa

sc.shonan-it.ac.jp
---